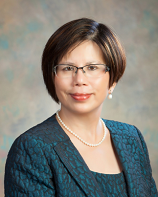 Welcome to my website. My company believes that good financial decisions don't have to be confusing. I can provide simple, proven techniques that can help you make the most of your money and help achieve more of your financial goals.
My mission is to help clients with three key tools:
A clear understanding of their financial goals

A well-defined roadmap for achieving those goals

Ongoing advice to help adjust their roadmap when their needs change
With over 25+ years of experience in the insurance and financial industry, my services cover all areas of financial management, from investment and retirement planning to risk management and estate conservation. I specialize in helping my clients develop a comprehensive financial strategy and help to enable them to meet both short- and long-term objectives.
This site offers a wealth of educational materials, articles, newsletters, calculators, and other tools all designed to keep you up-to-date on financial issues, strategies, and trends.
If you have any questions or want to schedule a complimentary meeting to discuss your specific questions, you can e-mail me at schau@financialguide.com or call (626) 862-2287.
Balancing stocks and bonds can be a central part of building an investment portfolio. Find out how balanced funds follow a similar strategy.

Small-business owners should watch for trade policy changes that could impact their products, supply chains, or competitors.

Seven classic quotes about investing from successful investors, economists, and other insightful thinkers.

A look at the issues behind the trade war with China, as well as who will carry the costs of the tariffs and the potential effect on the U.S. economy.