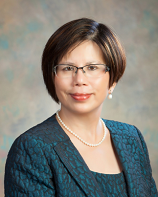 Welcome to my website. My company believes that good financial decisions don't have to be confusing. I can provide simple, proven techniques that can help you make the most of your money and help achieve more of your financial goals.
My mission is to help clients with three key tools:
A clear understanding of their financial goals

A well-defined roadmap for achieving those goals

Ongoing advice to help adjust their roadmap when their needs change
With over 25+ years of experience in the insurance and financial industry, my services cover all areas of financial management, from investment and retirement planning to risk management and estate conservation. I specialize in helping my clients develop a comprehensive financial strategy and help to enable them to meet both short- and long-term objectives.
This site offers a wealth of educational materials, articles, newsletters, calculators, and other tools all designed to keep you up-to-date on financial issues, strategies, and trends.
If you have any questions or want to schedule a complimentary meeting to discuss your specific questions, you can e-mail me at schau@financialguide.com or call (626) 862-2287.
See the indicators economists rely on to understand the past, present, and potential future direction of the economy.

Explore an overview of rules and tax consequences for 401(k) plan hardship distributions and other early withdrawals.

Some stocks and stock funds may help reduce the volatility in a portfolio.

The New Year might be a good time to review and update beneficiaries on estate documents, insurance policies, and financial accounts.
Estimate how much would remain after paying income taxes and penalties if you took an early distribution from a retirement plan.

Use this calculator to estimate the cost of your child's education, based on the variables you input.

How Long Will Your Funds Last?

This Cash Flow Analysis form will help you weigh your income vs. your expenses.